Olympic Day - Friday Feb 16th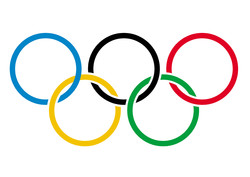 From 9:00 – 12:30, Bertha Kennedy will be participating in the spirit of the greatest winter athletic event – the Olympics!  This morning will allow students to participate in athletics while demonstrating our BKATS values.

All students have been cross-graded into 'countries' to participate in 4 events.

A couple things to please note, so that students can have the best experience possible.

We are still looking for toboggans/sleds (no crazy carpets or saucers please) for the 'Luge" event.  We need the sleds to have ropes so that students can pull.  If you are able to share yours with us, please bring it to the school on Thursday with your name on it.

We are also looking for empty 4Litre milk/juice jugs for our 'curling' event.  If you have any, please send these in with your child before Thursday.

Reminders for students

Although the weather seems like it will co-operate, we ask that all students are dressed safely to participate outside.  All students will require snowpants, boots, mitts/gloves, toque and jacket.  Please write your child's' name in all outdoor items.

If students own a helmet with facemask, they are asked to please bring it for the road hockey game.  If they do not own one, not to worry, we will have eye protection for them to use.

Snack will happen from 10:15-10:30.  During this time students will also be going to the washroom and getting on their outdoor gear. As this is a quick timeframe, please make sure that their snack is simple and quick to eat.  Although students will receive some hot chocolate around 9:30, they may need to bring a water bottle with their name on it.

Thank you for your help to make this another fantastic day at BK!
Ski Day Grade 1 - 6 - Rescheduled for March 15th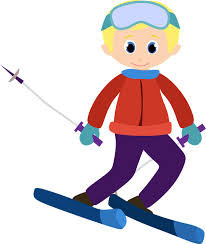 Click here to view Permission Form
KINDERGARTEN
What Will My Child Learn in Kindergarten?
Children explore through guided-play and inquiry-based learning.  In our kindergarten program, your child will participate in play-based learning experiences designed to encourage a child's physical, spiritual, social, intellectual, language and emotional abilities.
SafeArrival - New Student Absence Report System

At Greater St. Albert Catholic Schools, one of our greatest priorities is ensuring that all our students arrive safely at school each and every day. 
To enhance our existing absence check procedure, we are introducing a new, more efficient student absence reporting system called SchoolConnects SafeArrival.  This new system will reduce the time it takes to verify student attendance, make it easy for you to report your child's absence and easy for staff to respond to unexplained student absences. 
With SafeArrival, you are asked to report your child's absence (in advance or before morning bell time) using one of these 3 convenient methods:
Call the automated interactive telephone system via a toll-free number
1-844-818-9908 to report an absence. 
Log into the website, gsac.schoolconnects.com, to access the SafeArrival website where an account can be set up to report absences. 
Set up a SafeArrival account then download the Greater St. Albert Schools app to quickly and conveniently report absences from your mobile device.
These options are available 24 hours/day, 7 days a week.  Future absences can be reported at any time. 
In addition, we will use the SchoolConnects automated notification system to contact parents whose child is absent and the absence was not reported in advance. The automated notification system will attempt to contact parents at multiple contact numbers. If our system is unable to reach the designated contacts after 20 minutes, office staff will follow up.  
By reporting your child absent in advance using the SafeArrival toll-free number, SafeArrival website or Greater St. Albert Schools app, you will NOT receive these calls. 
We will start using our new absence reporting system on Wednesday, November 1, 2017.  Parents with email addresses on file at the school will receive an invitation to log in to the Parent Portal and activate their account.  
As of Wednesday, November 1, 2017   all reporting of absences in advance should go through the SafeArrival website, mobile app, or toll-free number.  Please do not contact the school directly to report an absence in advance. 
Thank you for your patience and cooperation as we implement this new system.
School Office Staff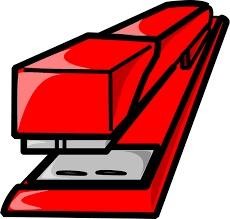 To contact the school office staff, Mrs. Watts or Mrs. Sadownyk by email, please click the picture.  An active email client (Mac Mail app, WinMail, Outlook, etc.) is required for the link to work.
Friends of BK Facebook Page
Division News