BK's new Facebook page!
Please join BK's new facebook page with updated school events, photos and activities.
https://www.facebook.com/BKBOBKATS1/
SEE YOU SOON! HAVE A WONDERFUL SUMMER
August 22nd, 8:00 am - School Office Opens
August 30th, 2:00 - 3:00 pm:  Class list posted.  Join us for ice cream treats!
September 4th, 9:00 am: First Day of Classes Grade 1 - 6.   Staggered start for Kindergarten
September 5th, 9:00 am: Staggered start for Kindergarten
September 6th, 9:00 am:  All Kindergarten students attend
September 13th, 6:00 - 8:00: Welcome Back BBQ
Refer to our school calendar for the up to date information.  
STAY UP TO DATE AND DOWNLOAD OUR DISTRICT APP
STAY UP TO DATE AND DOWNLOAD OUR "District App",
We are pleased to offer a District App free of charge for Android and Apple phones. The District App will provide you with on-the-go easy access to the following:
District Calendar, Bus Portal, PowerSchool, School Cash and your School News.
To find the App on the iTunes or Google Play store search "Greater St. Albert Schools." If you require any assistance in downloading the App please email us at communications@gsacrd.ab.ca 
Thank you for supporting this "green" initiative and assisting us in going mobile!
KINDERGARTEN
What Will My Child Learn in Kindergarten?
Children explore through guided-play and inquiry-based learning.  In our kindergarten program, your child will participate in play-based learning experiences designed to encourage a child's physical, spiritual, social, intellectual, language and emotional abilities.
SafeArrival - New Student Absence Report System

At Greater St. Albert Catholic Schools, one of our greatest priorities is ensuring that all our students arrive safely at school each and every day. 
To enhance our existing absence check procedure, we are introducing a new, more efficient student absence reporting system called SchoolConnects SafeArrival.  This new system will reduce the time it takes to verify student attendance, make it easy for you to report your child's absence and easy for staff to respond to unexplained student absences. 
With SafeArrival, you are asked to report your child's absence (in advance or before morning bell time) using one of these 3 convenient methods:
Call the automated interactive telephone system via a toll-free number
1-844-818-9908 to report an absence. 
Log into the website, gsac.schoolconnects.com, to access the SafeArrival website where an account can be set up to report absences. 
Set up a SafeArrival account then download the Greater St. Albert Schools app to quickly and conveniently report absences from your mobile device.
These options are available 24 hours/day, 7 days a week.  Future absences can be reported at any time. 
In addition, we will use the SchoolConnects automated notification system to contact parents whose child is absent and the absence was not reported in advance. The automated notification system will attempt to contact parents at multiple contact numbers. If our system is unable to reach the designated contacts after 20 minutes, office staff will follow up.  
By reporting your child absent in advance using the SafeArrival toll-free number, SafeArrival website or Greater St. Albert Schools app, you will NOT receive these calls. 
We will start using our new absence reporting system on Wednesday, November 1, 2017.  Parents with email addresses on file at the school will receive an invitation to log in to the Parent Portal and activate their account.  
As of Wednesday, November 1, 2017   all reporting of absences in advance should go through the SafeArrival website, mobile app, or toll-free number.  Please do not contact the school directly to report an absence in advance. 
Thank you for your patience and cooperation as we implement this new system.
School Office Staff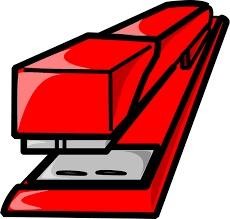 To contact the school office staff, Mrs. Sware or Mrs. Sadownyk by email, please click the picture.  An active email client (Mac Mail app, WinMail, Outlook, etc.) is required for the link to work.
Friends of BK Facebook Page
Division News